Field Fisher Waterhouse to investigate allegations that staff misused internal information on website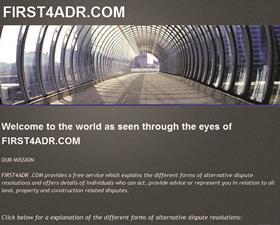 The RICS has called in an independent law firm to investigate a serious conflict of interest that led to the departure of two senior members of staff.
Building.co.uk reported last month that the two employees - who worked at the RICS' dispute resolution service (DRS) and have now been named as head of operations Wajid Khan and head of quality Carol Goodall - had left the organisation after an internal investigation uncovered "improper behaviour".
It has now emerged that RICS chief executive Sean Tompkins has appointed international law firm Field Fisher Waterhouse to review the RICS' inquiries.
Building understands that an RICS whistleblower linked both individuals to the now defunct website First4ADR.com, which allegedly sought to use internalRICS information for commercial gain by providing links to arbitrators, adjudicators and dispute resolution specialists.
Archived versions of the website, seen by Building, indicate that it was set up in 2008 and included advertiser links and a payment page including suggested debit and credit cards for users.
Field Fisher Waterhouse has been asked to address whether or not the conflict of interest was confined to the two named individuals and whether the RICS has followed correct procedure in investigating the matter.
First4ADR.com is believed to have included the names of 70-80 chartered surveyors, which the RICS' regulatory arm, led by Steven Gould, is now formally contacting for information.
QS and arbitrator Robert Gemmell, whose name appeared on the website, said: "I didn't have a clue this site was anything to do with the RICS."
Solicitor Simon Tolson, a senior partner at Fenwick Elliott and a chartered arbitrator and adjudicator, told Building he was "surprised" that his name had appeared on the website.
"You would normally expect the courtesy of being told you were on a list like this," he said.
The RICS said in a statement last month that the behaviour it had uncovered was not up to the standard it expected.
A spokesperson said: "We have carried out an investigation … the RICS acted promptly to address the internal difficulties created by this inappropriate activity and has controls and procedures in place to ensure that such irregularities should not occur in the future."
Goodall and Khan were both unavailable for comment.