Institution posts another loss but its income and membership numbers rise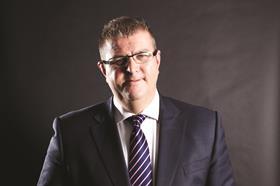 The RICS has posted mixed financial results after recording another loss - but increasing both its income and membership numbers.
The RICS posted both a pre-tax loss of £425,000 and a post-tax loss of £1.6m for the financial year ended 31 July 2012.
But the organisation increased its total membership numbers by 3% to 114,460, up from 111,611 the previous year.
The growth in membership was strongest in overseas markets - particularly in India (up 20% to 617), Oceania (up 12% to 2,651) and Asia (up 10.5% to 9,668). UK membership grew 0.6% to 88,105 members.
The RICS' overall income also grew 12% to £48.2m, up from £43.1m the previous year.
The organisation's pre-tax loss fell by 76% to £425,000 from £1.8m, but its after-tax loss increased by 90% to £1.6m from £863,000 after it was required to pay £1.2m in tax. The previous year the RICS received taxation credit of £970,000.
The RICS has reported a financial loss in its last three financial years. The RICS has previously ascribed these losses to increased investment in its expanding international operations.
During the year the RICS established itself in Brazil and now has members and trainees in over 140 countries.
In a statement accompanying the accounts, RICS chief executive Sean Tompkins said: "Recent world events have demonstrated beyond doubt the vital role of land, property and the built environment in underpinning vibrant and sustainable economies.
"As I talk to employers, industry leaders, government ministers and those who use our members' services around our markets, I am constantly struck by the clear and increasing demand for professional standards and ethical practice.
"In a word, we are being asked to provide confidence, in both the competence and the integrity of our profession as a vital component in the success of developed and emerging markets."