Ann Bentley appointed global chairman of Rider Levett Bucknall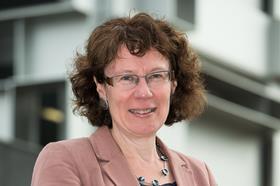 Ann Bentley has been appointed chairman of property and construction consultancy Rider Levett Bucknall (RLB).
Currently chair of the consultancy's UK practice, Bentley has also been a member of the global board since 2012.
In her new role she will help shape the international strategy of the firm and expand the offering for existing customers seeking opportunities overseas.
Bentley has over 30 years of experience in the construction sector, joining British Rail in 1982 as a civil engineer before moving to Bucknall Austin as a project manager in 1989.
She is replacing Philip Lo, who is chairman of the firm's Hong Kong and China practice and will remain a member of the global board.
Bentley said that the firm would stay independent and it's strategy unchanged, adding "our clients demand the rigorous analysis of their projects, which is only possible if we are an independent, trusted advisor who can make decisions in the best interests of our customers."
Rider Levett Bucknall employs over 3,500 people across more than 120 offices worldwide.