Cost consultant completes role on 367-room hotel with 15,000 square metres of sky gardens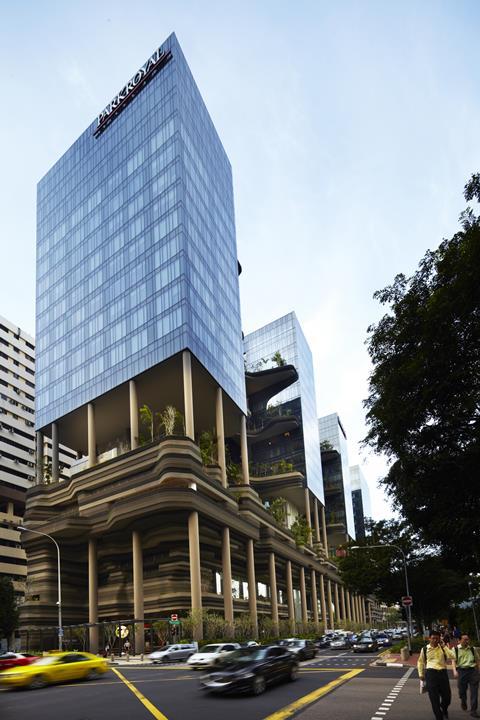 A 367-room 'living hotel' featuring 15,000 square metres of sky gardens has opened in Singapore.
The Park Royal – designed by local architecture practice WOHA – features reflecting pools, waterfalls, planter terraces and green walls amounting to twice the hotel's land area.
UK consultant Rider Levett Bucknall was quantity surveyor on the project.
Other green innovations include rainwater and natural light harvesting, energy-efficient air-conditioning and automatic sensors to regulate energy and water usage and carbon monoxide levels.
These features have enabled the hotel to effectively reduce the warm surrounding temperatures and enhance air quality.
The hotel is also one of the first in Singapore's hospitality sector to use a solar energy system with its solar-powered four-storey sky gardens.
Lance Taylor, chief executive of Rider Levett Bucknall said: "Working on such an innovative and forward thinking development has been a fascinating experience for our Singapore office and one where we have been involved in a multitude of innovative construction techniques."
Winston Hauw, managing partner for Rider Levett Bucknall in Singapore said: "Park Royal on Pickering is the newest iconic project to open in Singapore and we are delighted to have played a role in its development and delivery."