Todd & Ledson joins £60m business next month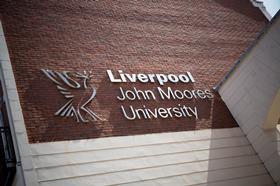 Rider Levett Bucknall said it is looking at expanding its presence in Liverpool after city-based QS Todd & Ledson agreed to merge with its larger rival at the beginning of next month.
Todd & Ledson was set up in 1946 and is based in the Princes Dock area of the city.
RLB managing partner for its Manchester and Liverpool offices, Russ Bolton, said it will move its current six-strong staff based elsewhere in the city into T&L's office bringing staff numbers to just over 30.
But Bolton said the new office has space for 50 staff which he expected to fill in the next three years.
T&L has a turnover of around £1.5m and Bolton said this is expected to increase this year to £2m thanks to growing workloads in the health and education sectors, including ongoing schemes at Liverpool university and Liverpool John Moores university.
Bolton added: "The deal gives us a substantial presence in the city. It's a real opportunity."
The combined turnover of RLB's Manchester and Liverpool offices stands at around £12m, around 20% of RLB's overall revenue, with Bolton adding the firm is targeting £15m-£20m from the two over the next couple of years. "We're looking at taking more market share and working with new clients."
The enlarged Liverpool business will be known as RLB Todd & Ledson until next May before the T&L name is dropped.
Bolton said RLB had been alerted to T&L's availability a few months ago and added: "They felt they couldn't expand and weren't getting access to the bigger schemes."
He said the firm's three partners Phil Waring, Stuart Wands and Chris Balshaw will all be staying with the business and would be partners at RLB.
T&L's offices in Manchester and London will be closed down but Bolton said these were simply brass plate addresses.
RLB has a £60m turnover in the UK with 600 staff. It has 10 offices with its three main centres being London, Birmingham and Manchester.