Newly-appointed director of property notes rise in online and discount shopping as reason for shift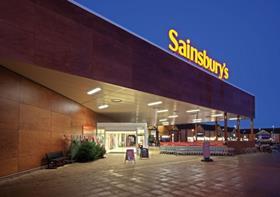 Sainsbury's is set to spend a greater proportion of its development budget on mixed-use projects with joint venture partners and on refurbishing its estate.
Speaking to Building, Dean Clegg, Sainbury's newly-appointed director of property, said the retail giant's estate strategy was changing to reflect the changing landscape in the grocery market, particularly "the rise of convenience and online shopping and the growing challenge from discounters," such as Aldi and Lidl. Clegg said: "The era of 'let's open loads of supermarkets and be as big as we possibly can' is over.
"The climate has changed […] We'll aim to bring in more concession space, such as leisure, retail or residential."
Sainsbury's is currently developing three major mixed-use schemes in London in joint venture with developers Land Securities, Barratt Homes and British Land, supplementing superstores with leisure, retail or residential uses, including 1,400 homes.
Clegg, who was promoted to director of property from director of store development this month, said Sainsbury's was looking at "a number of [similar] opportunities, particularly in London".
He said Sainsbury's would increase its spend on its existing estate, including rolling out 100 non-food sections selling products like electronics and cookware, while also upping its spend on eco-retrofitting stores to £60m, up from £50m the previous year.
The retail giant will also shift investment from new-build supermarkets to convenience stores this year and plans to deliver circa two convenience stores a week.
Last week Sainsbury's announced plans to rein in its development pipeline from next year, with the retailer holding capital expenditure at around 3.4% of grocery sales this year - the same level as last year but down from 4.1% the previous year - before reducing it further to 3% of sales from 2015-16 onwards.
Sainsbury's developed 1 million ft2 of space, equating to £888m of capital expenditure, in the year to 15 March 2014.
Two of Sainsbury's rivals, Tesco and Morrisons, announced plans to rein in their development pipelines earlier this year while beefing up investment in convenience stores and online retailing.