The Department of Education has revealed that phase one of its schools building programme is to overspend by £178m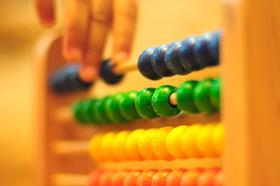 Phase one of the priority school building programme has been hit by a substantial cost increase of £178.2m.
The Department of Education (DfE) reported that delays on a number of schemes had affected the programme - to rebuild or refurbish 260 schools across England - as contractors had sought additional funding to cover increasing labour and materials costs as the construction market bounced back.
The recovery of the construction market over the last 24 months has also resulted in "a lack of interest" from contractors in new batches of work, the DfE said.
The knock-on effect has been that expenditure has slipped backwards and the overall cost of the delivering Priority School Building Programme (PSBP1) has increased to £2.3bn.
In an attempt to mitigate the impact of the construction market recovery the DfE has expanded its procurement routes and is now preparing to use OJEU in addition to having procured two batches of schools via the CSS modular framework, the EFA Contractors Framework and the EFA Regional Framework.
The Education Funding Agency (EFA) is also reviewing factors such as location and base funding rates to ensure competitiveness and backing up initial project procurements in case they fail by entering them into a second procurement round.
The DfE said the majority of new or refurbished school buildings will be handed over by the end of 2017, but the projects affected by "market interest and technical issues" will have delivery timetables beyond this, adding that the end date for PSBP1 is forecast to be 15th April 2020 over a year past the previously agreed project end date of 1st January 2019.
The overloaded construction sector is also looking likely to affect Priority School Building Programme 2 (PSBP2).
The DfE reported that, while good progress is being made, there is growing evidence that a significant increase in demand for construction capacity is leading to cost pressures to deliver the programme to the agreed timeframe and budget.
However, the delivery of 46 schools via private finance is on track with eight schools already open and a further 30 expected to be open by December this year. In total 45 schools will be delivered by December 2017, with Oakbank School open by April 2018.
All 5 Private Finance batches have reached financial close and whole life costs for the private finance schools has also significantly come in under budget by £568m.