Schools capital funding worth £2.5bn will be divided up between local authorities and schools this autumn, in a move which will provide a much needed boost to firms involved in the education sector
A new private finance programme, worth £2bn, aimed at addressing between 100 and 300 schools that are in the worst condition, will be allocated to schools shortly after an application process that will run between 3 and 14 October.
Meanwhile, details of the distribution of £500m of extra capital funding to address the shortage of pupil places, particularly at primary school level, will given over the summer, and finalised in the autumn. This money will be made available to authorities to spend during this financial year.
Michael Gove said today that the PFI fund, which is aimed at addressing "those schools in the worst condition", would be open to both schools that had BSF schemes cancelled and others which were not involved in the programme.
Gove added that "no part of the country" would be favoured over another during the allocation process.

>> Find out more about the effective implementation of educational policies, plans, spaces, technology and programmes at Building Future Education UK 2012. www.bfeuk.com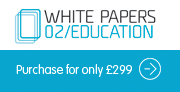 Following the government's response to the James Review. The 60 page report includes analysis of proposed procurement, design and regulatory changes as well as local authorities with the biggest shortage of school places and much more