Finance secretary announces £200m boost for "shovel-ready" schemes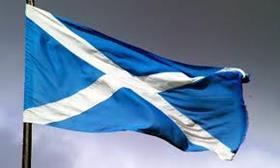 The Scottish finance secretary is promising a "building boom" under a £205m plan for construction and other projects intended to support 2,000 jobs north of the border.
John Swinney said the "shovel-ready" plans, which are for 2013-2014 and include £50m for new affordable housing, will be funded through extra cash given to Scotland from the UK Treasury. However, he claimed an independent Scotland could do far more to stimulate the economy through construction and infrastructure.
Swinney said: "Just two weeks after the Chancellor's Autumn statement I can now confirm a programme of shovel ready projects we will take forward with immediate effect.
"The range of projects for this year and next will see jobs created across Scotland, provide an immediate boost to Scotland's construction sector giving a firmer basis to the so far fragile recovery and strengthen the foundations for our economy over the long term."
The Scottish government said the money includes:
£50 million for housing,
£22 million each for transport and regeneration projects,
£19 million for further and higher education,
£11 million for economic development projects,
£10 million for health maintenance,
£10 million for the maintenance of the justice system estate
over £7 million for forestry, national parks and tourism
and almost £7 million for culture and heritage projects
But opposition parties questioned when the new projects would get under way.
Labour's Ken Macintosh said: "Everyone likes to play Santa at Christmas and I have no doubt that everyone named today who has been shouting up the cabinet secretary's chimney will be pleased to hear his news.
"There has been some concern at exactly how 'shovel ready' the Scottish government's list of projects is - the cabinet secretary described his list as projects which could begin construction by the end of 2013-14 - that doesn't sound all that shovel ready to me."
Conservative Gavin Brown, said: "What matters most for our construction industry is when the shovels go in the ground - not when the project is announced, or indeed re-announced, in many cases."