Statistics show 28% drop in year to March 2012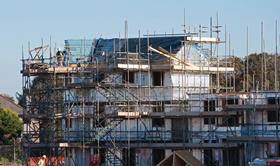 Local authorities in Scotland approved an estimated 4,767 affordable homes during the last financial year – a 28% drop on 2010/11, according to new official statistics.
The chief statistician's sixth annual review of the sector found last year's introduction of the Innovation and Investment Fund – which allows all suppliers to build new affordable housing – had resulted in no approvals for registered social landlord or council new-builds between October and December.
The Affordable Housing Securing Planning Consent survey was sent to all local authorities in Scotland. Only the Highland Council failed to respond in time.
According to the data, Edinburgh City Council saw the highest number of consents granted with 1,420 units. Second place went to Glasgow City Council with 626, while North Lanarkshire Council was in third place with 237.
All of Glasgow and North Lanarkshire's affordable housing was publicly funded. Edinburgh's was split 50-50 between publicly-funded homes and units contributed by developers.