Tory conference latest: Removing the cap on council borrowing could fund a dramatic increase in housebuilding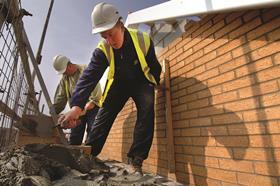 Local goverment's top Tory has called for a dramatic increase in the amount of housebuilding by councils.
Lord Porter, leader of the Local Government Association, told a fringe event at the Conservative conference last night that the Treasury should allow councils to use their housing assets as collateral to finance new house building.
"The state needs to get back into building homes. We need to get back to the 1950s when the state delivered half the homes that were needed and the private sector delivered the other half.
"That's the model we need to get back to. We don't need the Treasury to find its cheque book. We just need the Treasury to let local government find the cheque book."
Porter echoes a policy to lift the cap on local borrowing announced by Labour leader Jeremy Corbyn in his speech at Labour conference. Corbyn said: "Labour will remove the artificial local borrowing cap and allow councils to borrow against their housing stock."

Porter added that the previous Conservative and Labour governments' policy of using registered social landlords (RSLs), otherwise known as housing associations, instead of councils to provide new social housing had not delivered sufficient stock.
"The RSL experiment has distinctly failed to deliver the numbers that are needed. We need to get back to councils delivering."
But Porter's call was rejected by housing and planning minister Gavin Barwell who argued that a big increasing the amount of council housing would sharpen inequality in the housing market by reducing opportunities for would be home owners to buy their own homes.
"I accept the need for more affordable housing. The danger of going down the 50/50 route between social and private housing is that it sharpens inequality in society. It's going to widen the gap between the haves and have nots. I want to live in a society where as many people as possible get the chance to own their own property."
Porter later told Building that the LGA did not envisage councils building all the new proposed housing themselves but by entering into partnerships with other developers and RSLs, which could in turn create opportunities on small brownfield sites for SME builders.