Office and hotel and leisure continue recovery from pandemic
The office market continues to recover with the sector helping the wider construction industry see the value of main contract awards jump by more than 10% in the third quarter compared to the same period last year.
Commercial was one of the hardest hit sectors by the pandemic as the government ordered millions of office workers to work from home during the height of the lockdowns last spring and earlier this year.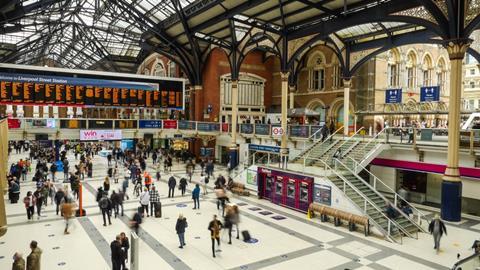 But data firm Glenigan said that starts on office projects was up 4% in the three months to the end of September compared to the second quarter and which was a 38% rise on the same period last year.
The figure was also up 19% on the same period in 2019 with refurbishment work driving demand.
Elsewhere, main contract awards above £100m were up 13% while those under £100m rose 6% compared to the second quarter this year and by 35% compared to 12 months ago.
Glenigan senior economic director Allan Wilen said: "Outside influences such as wider supply chain issues and rising material costs [continue to] hamper progress.
"Despite this, we can see the industry is still riding out the current storm with major planning approvals and the value of main contracts awards up significantly on 2019 and 2020 levels."
He added: "It's also promising to see some strong sector specific results, particularly for industry, offices and hotel and leisure, proving a bounce-back to pre-pandemic is still on the table."
Another sector to be hit hard by the pandemic, hotel and leisure, saw starts rise 49% during the period compared to the three months to September 2020.
Glenigan said industrial work saw those contracts less than £100m up 47% up on a year ago and by 3% on the previous quarter.
Schemes which got up and running during the period included the latest phase of the East Midlands Distribution Centre in Castle Donington, Leicestershire, and an £82m wind turbine factory for Siemens in Hull.
But healthcare saw an 18% fall in underlying project starts against 2020 figures – as capital spending brought about by the pandemic tapered off – although the figure was still 7% higher for the same period in 2019.
Meanwhile, major planning approvals in the three months to September were up 89% on the same period in 2019.