Contract notice for single-lot framework to be published in 2022
Contractors have been put on notice for a £250m construction framework launched by Sellafield nuclear site in Cumbria.
The four-year Integrated Asset Care (IAC) framework will be for the procurement of core construction and maintenance services for the site, which is the largest nuclear facility in Europe.
The single-lot IAC will replace an existing framework called the Operation Site Works framework, which is nearing its expiry date.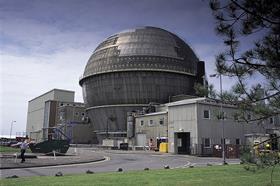 Jobs expected to be procured through the new framework include complete or partial construction, civil engineering, site preparation, repair and maintenance, building installation and roofing work.
Early market engagement for the framework is due to take place this autumn with an industry event ahead of a contract notice being published in June 2022.
The facility's Magnox nuclear fuel reprocessing plant, which is currently in the process of being decommissioned, had to be put into a controlled shutdown earlier in the year due to the covid-19 lockdown. It is now expected to miss its decommissioning target of December 2020.
Although Sellafield no longer produces electricity, its Calder Hall power station was the world's first nuclear facility to produce power on an industrial scale.
Sellafield is now used for reprocessing spent nuclear fuel and storing nuclear waste since Calder Hall was decommissioned in 2003, and will focus solely on nuclear waste storage once the Magnox plant has been closed.