Revision means building will be 254m high while across London, City's tallest tower eyes summer OK
The height of the tower designed by Renzo Piano in Paddington has been increased by 10%, meaning it will now be 254m tall.
The design, which had an initial height of 224m, was first unveiled less than two months ago but the changes will see it go up from 65 storeys to a new figure of 72 storeys.
The plans were revealed at a two-day public exhibition held into the scheme last week which showed the new proposals will include 330 apartments, 10,000sq m of office space along with 4,600sq m of retail.
It will also include new public realm which could include a new 'gateway' entrance to Paddington station.
The tower is being developed by the same team that delivered the Shard – as well as Piano, the developer is Sellar Property Group with WSP as engineer. The scheme is also being jointly developed by Great Western Development, a subsidiary of Singapore firm Hotel Properties.
Sellar chairman Irvine Sellar has already said the plans will kickstart the rejuvenation of Paddington in much the same way the Shard has done at London Bridge.
And in a statement on the new height, the firm said: "The change in height is part of a number of changes to the scheme, as a result of our ongoing consultation with the local community and our stakeholders. As such, the curved design of the tower has evolved and its height has increased."
It added: "The multi-use scheme will create a new landmark for London. The development will benefit the tens of thousands of passengers that use Paddington Station each day, improving connectivity and supporting the growth of this important part of London."
It is being built at a former Royal Mail sorting office at 31 London Street with construction expected to start next August with completion due in summer 2020.
A planning application will go into Westminster council next month.
Other architects working on the scheme include Pringle Richards Sharratt, TP Bennett and MSMR. A fourth practice, BDP, is working on the landscape and public realm proposals.
Decision on City's tallest tower next summer
A public exhibition on Eric Parry's plans to build the City of London's tallest tower has revealed that a decision on planning is expected next summer.
Parry's 73-storey tower will be built next door to RSHP's Cheesegrater and will feature a new public square at its base as well as a public viewing gallery and restaurant at the top.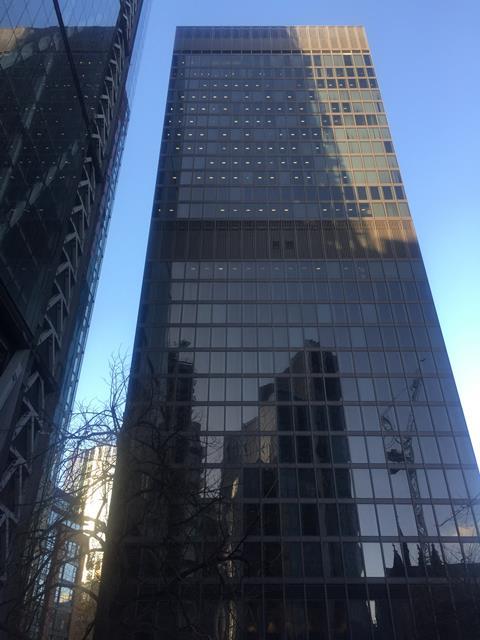 Developer Aroland Holdings will send in a planning application next month for the tower which will be 309.6m tall.
The existing building at 1 Undershaft – designed in 1969 by GMW Partnership – is expected to take 18 months to tear down meaning construction of the new tower will not start until the beginning of 2018 at the earliest.
GMW's 28-storey building, now called the Aviva Tower, was the first in the Square Mile to be taller than St Paul's Cathedral
Source
This story first appeared on Building Design