Irish insulation giant has been shaken by revelations during the inquiry into 2017 fire
Labour's shadow housing minister has asked the government whether it has ever considered banning Kingspan from public sector deals.
The Irish materials firm's Kooltherm K15 foam board insulation was used on a small area of the tower although it was never specified.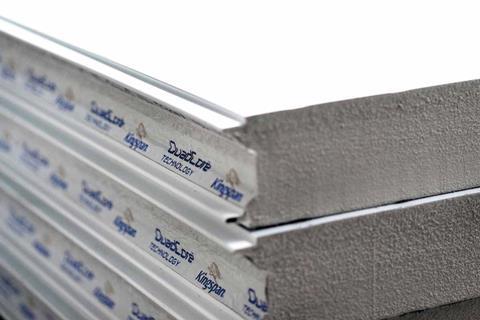 But Kingspan has been hit by weeks of damaging headlines about its conduct at the Grenfell Inquiry into the fire which killed 72 people in June 2017.
It has been shaken by several shocking revelations including that it commissioned and deliberately "gamed" tests on competitors' insulation.
Kingspan rejects any suggestion that the May 2018 test was "gamed" or "manipulated".
Last November, the inquiry was read a series of emails from Kingspan technical manager Philip Heath who said a facade consultant could "go fuck themselves" after the specialist advised contractor Bowmer & Kirkland that K15 was not suitable for use on high-rise buildings.
A few days later the inquiry was shown a series of private messages between two of Kingspan's technical team in which they joked about telling lies about their products' safety.
In a written question, shadow housing minister Mike Amesbury asked housing secretary Robert Jenrick whether, considering the revelations, it had crossed government's mind to "exclude Kingspan plc from eligibility for departmental and government contracts".
Replying, housing minister Chris Pincher said the grounds for the exclusion of bidders from public procurement procedures was outlined in the Public Contracts Regulations 2015 and that decisions needed to be based around "firm evidence".
He added that while bidders can be excluded from a public procurement process for a variety of criminal offences and in other specific situations, individual contracting authorities, including local authorities, were responsible for their own decisions on these matters.
But he said this did not mean more changes relating to building safety records and public procurement would not be forthcoming, with the government announcing earlier this month that it was looking at new rules to exclude contractors that have engaged in "gross professional negligence".
Last month, Kingspan said a new head of compliance, a 24-hour confidential hotline for worried staff and a clear out of management at its UK insulation boards business were among the initiatives being taken by the firm following the Grenfell revelations.
The firm also said it had drafted in law firm Eversheds Sutherland to review its UK insulations boards business.
Kingspan admitted the inquiry had thrown a light on "unacceptable employee conduct at its UK Insulation Boards business and historical process shortcomings by this business", adding that it had "rightly been criticised".