Chinese trade hub now in seventh week of restrictions
The coronavirus lockdown in Shanghai is affecting the availability of some construction products, according to the Construction Leadership Council (CLC).
China's biggest city, now in its seventh week of restrictions, this week introduced its strictest measures yet, including a ban on commercial food deliveries.
The outbreak, and officials' heavy-handed response to it, are "affecting manufacturing and shopping" from the city, according to the CLC's latest product availability statement.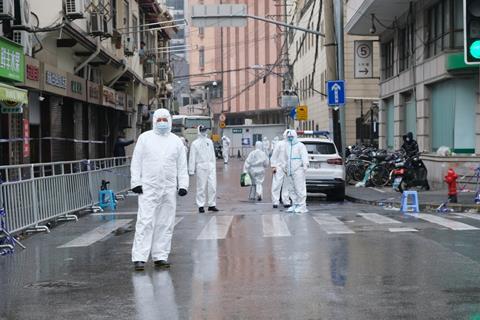 Shortages of Chinese-made semiconductors have already led manufacturers in other industries to halt production – car maker Toyota suspending operation at 8 plants in Japan, according to the BBC.
The comments came in a joint statement from John Newcomb and Peter Caplehorn, chief executives of the Builders Merchants Federation and Construction Products Association, respectively, and co-chairs of the CLC's product availability working group.
Despite the troubles in Shanghai, the pair reported that the price of moving containers from East Asia to Europe had dropped 25% from their start-of-year high.
Though they warned that "many forecasters believe that the elevated costs and volatile delivery schedules caused by the container crisis will nonetheless carry on to mid-2023".
According to the Caplehorn and Newcomb, the overall product supply pictured remained similar to when they last reported, with a good supply of most products and materials.
Challenges continue to affect bricks, aircrete blocks, concrete products, PIR insulation products and gas boilers, all of which are on long lead times.
Later in the year, timber supplies are likely to be affected by the war in Ukraine – most critically Birch plywood, which they warned would becomes "increasingly scarce as summer progresses", with most of the product coming from Russia.
"If the UK market is offered Birch Plywood for later in the year from the Far East, it will be based on Russian Birch logs and will be illegal to import," they added.
Trends and prices data dashboard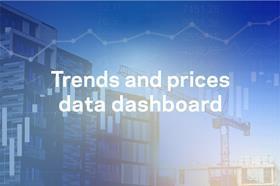 Your one-stop-shop for the all the latest price changes and trends in the building materials, energy, housing and construction labour markets.
Building's trends and prices data dashboard pulls together figures from 14 different datasets into easy-to-use line graphs, bar charts and animated visualisations.
The statement said price inflation remained an issue, with the impact of rising energy costs and wage inflation continuing to be felt.
The latter has helped mitigate the shortage of HGV drivers, according to Caplehorn and Newcomb, with a record number of drivers reportedly taking tests. This has helped reduce the driver shortfall from an estimated 100,000 to 65,000.
But high cost and risk continue around haulage, with some European lorry manufacturers refusing to take orders, either because of backlogs or pricing of input materials for new vehicles proving too uncertain.