Luxury hotel chain is suing contractor for £57m, after flagship London hotel opened a year late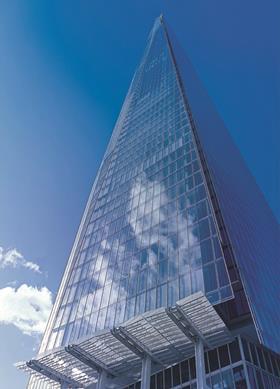 Luxury hotel chain Shangri-La is suing contractor John Sisk & Son for £57m over major delays on the £39.2m fit-out of its flagship hotel in the Shard skyscraper in London, which ultimately opened a year late last May.
In papers filed at the High Court, Shangri-La claims Sisk's mismanagement of the fit-out caused sections of the work to fall up to 37 weeks behind schedule. Sisk's contract was terminated in August 2013 and it was replaced by rival fit-out firm Chorus.
Shangri-La claims Sisk caused "substantial critical delays" across all eight sections of the fit-out, failed to supervise its subcontractors' workforce "effectively or at all", failed to properly plan its works, to procure materials "in time or at all", and failed to give Shangri-La "proper notice of delays".
When contacted by Building Sisk said it had tried and failed to reach a financial settlement with Shangri-La over the dispute. Sisk said it "denies Shangri-La's claims in their entirety and has substantial claims against Shangri-La".
Central to Shangri-La's claim is the allegation that Sisk defectively installed marble wall tiles in guestrooms across 15 levels of the skyscraper between November 2012 and August 2013. Shangri-La claims all of these wall tiles had to be replaced, and in the papers describes Sisk's installation progress during the period as "illusory".
Shangri-La alleges the defective installation arose because Sisk failed to remove the temporary resin mesh backing from the underside of the tiles before fixing them, which meant they didn't stick properly to the Aquapanel substrate for the walls.
The value of Shangri-La's claim splits into £40.2m claimed for the costs of rectifying Sisk's works, £13.6m for losses arising from the delayed opening of the hotel, £1.9m for liquidated damages and £1.6m for financing costs.
Also in the claim, Shangri-La claims Sisk failed to procure some materials, including mother of pearl stones for the hotel's front of house washroom panels.
Sisk allegedly attempted to conduct a credit check on the named supplier, Compact Enterprises, for the stones in March 2013 but accidentally carried out the check on a different company which was no longer trading, according to the claim.
Shangri-La claims Sisk believed it would have to find an alternative supplier, but says it only found out about Sisk's error when it asked Compact Enterprises on the status of the procurement in July that year.
Sisk tried to procure the stones from another supplier which, Shangri-La alleges, was in financial difficulties, and by the time the contract was terminated Sisk allegedly still hadn't ordered any of the stones.
A spokesperson for Sisk said: "Since the summer of 2013, upon the purported termination of its contract on the Shangri-La Hotel at The Shard, John Sisk & Son has been trying to reach a financial settlement with Shangri-La. Unfortunately it has been unable to reach a satisfactory outcome.
"Sisk considers as unlawful the decision by Shangri-La to terminate its employment under the contract, denies Shangri-La's claims in their entirety and has substantial claims against Shangri-La.
"The issue is now subject to a legal process which Sisk has initiated to continue to pursue its financial entitlement and therefore no further comment is possible."
Shangri-La was contacted but was unable to comment at the time Building went to press.