But transport secretary adds there have been no official conversations over Chinese firm's offer to build line in five years
Transport secretary Grant Shapps has said the government wants to speed up completing HS2, admitting he is "keen to learn" from others on how this might be done – including the Chinese.
On Friday, Building reported that the China Railway Construction Corporation (CRCC) was offering to build the line within five years and closer to its original £56bn budget.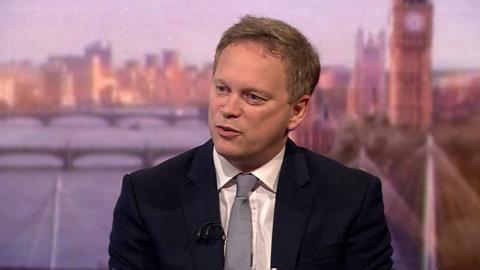 Shapps told the Andrew Marr show yesterday that he had not personally spoken to the Chinese about their offer and that the discussions were limited to CRCC and HS2.
However, he said: "I'm keen to learn from anybody and the Chinese build these things fast."
He added: "I really want to get this thing built faster if it's possible, so we'd be fools not to have a conversation…We should be talking to anybody who we can learn from."
But Shapps poured cold water on CRCC's claims the line could be built by 2026.
"I think five years, when you look at what's required, the contracts that need to be laid, it is an enormous project. You're not going to build it in five years."
The entire line is due to be completed by 2040 with the first stretch, from London to Birmingham, set to be finished by 2031.
He also said building a railway line in the UK was more complicated than in China. "I would say they don't have our planning system, they don't have our legal system, they don't have to respect people's property rights in the same way and, frankly, when Britain builds things as well, massive projects like the Olympic Games, not a single life was lost building the UK Olympics.
"We build to standards in which we do not expect to lose people whilst we're doing it."
China said two people died building the main showpiece stadium for the 2008 Olympic Games, with a further four killed on other Olympic sites.
Shapps also said he wanted to safeguard British firms and workers and "make sure that the British engineering skills and apprentices and all the rest of it come through from this massive project.
"I want the logistics, the organisation, the skills to last for generations, not to just build this thing and move on."
CRCC is a part state-owned and publicly listed Chinese contractor with a turnover in 2018 of more than £80bn, operating in 121 countries.
CRCC has been one of the main players behind the construction of China's 25,000km network of high-speed rail lines, which account for around two-thirds of the world's total length.