Contractor says it will now focus on "profitable" Portakabin business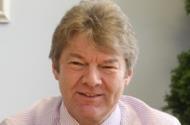 Shepherd Group has revealed it made a £74m loss on businesses it sold during the past year.
In its financial results to 31 December 2015, covering an 18-month period after switching to calendar year reporting, the contractor made a loss before interest of £73.6m from its discontinued operations.
Last year the firm sold its facilities management and engineering services businesses to rival contractor Wates, as well as a large number of contracts and strategic frameworks from its construction division.
Shepherd also sold its homes division to Linden Homes, the housebuilding subsidiary of Galliford Try.
But from its continuing businesses, including Portakabin and Shepherd Group Engineering, the contractor posted a pre-tax profit of £38.1m.
Overall from its continued and discontinued operations, the firm posted a pre-tax loss of £35m.
Group turnover hit £880m in the 18 months to 31 December 2015, but £471m of the figure came from the businesses Shepherd has subsequently sold.
Group chairman David Williams (pictured) said his firm's "diverse" results illustrate the "recent past and the promising future" of the group.
He said: "The past is reflected in the losses arising out of a small number of very challenging legacy contracts experienced by the divested contracting businesses.
"We recognised these operations needed greater scale to deliver the full potential offered by their exceptional technical capability and they were successfully transferred to Wates Group who are well-positioned to strategically exploit these businesses."
Williams said the contractor is now focused on the "continuing success and profitability" of Portakabin, which it is aiming to develop further both in the UK and across Europe, with a particular focus on the French and German markets.
In a statement accompanying its results, the firm said it would focus on Portakabin in line with the board's strategy to "improve the quality of earnings by growing the profitable, lower risk businesses and reducing exposure to less profitable, higher risk operations."
Shepherd Group also revealed in its results that, according to the latest actuarial valuation undertaken in 2012, it has a pension deficit of £46.4m.
The firm said it has agreed a recovery plan with its pension scheme trustees, which involves annual cash contributions of £2.8m to help close the deficit.