Rise in number of Green Deal plans signed from 4 last month, but 'virtually all' cashback incentives paid out for boiler replacements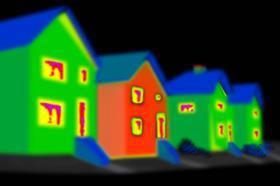 There are now a total of 36 signed Green Deal finance plans across the country, the latest figures on the government's flagship energy efficiency scheme have revealed.
The latest Green Deal statistics, published by the Department of Energy and Climate Change, show that up to the end of June 2013, there have been 44,479 assessments of properties under taken since the scheme launched in January, up from 30,962 at the end of May, with 36 finance plans now signed by households.
This is up from the four signed finance plans up to 16 June, revealed in last month's statistics.
In all the figures showed there are now 306 Green Deal finance plans in the pipeline, up from 245 through to 16 June.
However, the detailed figures also revealed that there are no "live" Green Deal finance plans – meaning there has yet to be a single household that has signed a finance plan, had the measures installed and is now paying off the measures through their energy bill.
Over the past year energy minister Greg Barker has repeatedly said the Green Deal will be "transformational" for the energy efficiency market.
In March, he told BBC Radio 4: "I wouldn't be sleeping if we didn't have 10,000 [signed up to the Green Deal] at the end of the year."
He added: "We think we can do much, much better than that."
Under the Green Deal, householders can have an assessment carried out and then decide either to finance energy efficiency measures themselves; apply for finance through the Green Deal; or, if they are eligible, receive finance through the Energy Company Obligation (ECO), which will most often come through a local authority or a housing association.
The figures also showed there have now been 3,449 cashback vouchers paid out through the £125m scheme to incentivise take up of the Green Deal, with a total value of £933,866 - a significant spike from the 974 paid out through to 16 June, which had a total of £263,452.
However, of those cashback vouchers, the figures showed that "virtually all" (99%) were for boiler replacements, with just five paid out for solid wall insulation , four paid out for cavity wall insulation, and nine paid out for loft insulation.
The figures also contained provisional statistics for the number of measures installed through the ECO.
These showed that through to the end of May 2013, 115,723 measures had been installed in 103,283 properties, with £145m worth of contracts awarded through the ECO brokerage scheme at the end of June, up from £120m at the end of May.
The ECO measures included:
14% boiler replacements (15,876)
34% cavity wall insulation (39,034)
50% loft insulation (57,457)
3% solid wall insulation (3,094)
The figures also showed there are now:
226 Green Deal assessor organisations (May: 182)
1,919 individual Green Deal assessors (May: 1,582)
66 Green Deal providers (May: 60)
1,234 Green Deal installers (May: 1,108)