Firm's top executives meeting twice a week to discuss mitigation plans
Balfour Beatty is having high-level meetings about coronavirus twice a week as the firm became the first major contractor to publicly admit it might have to close sites if the outbreak gets worse in the UK.
Chief executive Leo Quinn said the business unit heads at the country's biggest contractor were meeting every Tuesday and Thursday to review the impact of coronavirus on its 14,000 UK staff and 336 sites.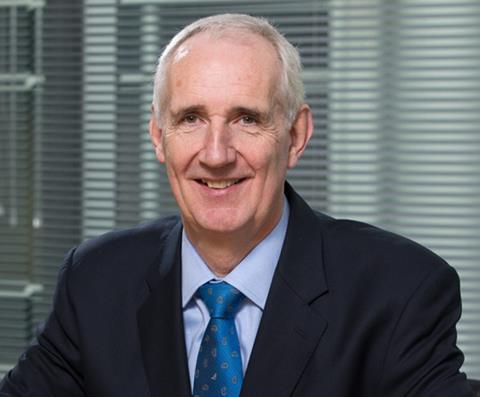 "It's our version of Cobra [the term given to the government's emergency meetings during a national crisis]," Quinn said. "It allows us to take a pulse."
He added: "It's new for all of us. We're looking at all of our sites. If we feel we have to close a site, we will. We're monitoring the situation very carefully."
Quinn (pictured) said the firm's lawyers were running the rule over who was liable for delays caused by the outbreak if sites were shut, workers sent home or jobs slowed down by problems getting materials into the country.
The two countries most affected by the outbreak, China and Italy, were the first and third biggest importers of construction materials to the UK last year, accounting for close to £4bn of goods.
Quinn said that 75% of its contracts allowed for time extensions but he added: "We don't get costs."
The firm, which has 26,000 staff worldwide, said its reliance in the UK on Chinese imports was minimal. "We don't have a large exposure to China. Our supply chain is predominantly from the UK. And in the US, a lot of it is American."
Around £6bn of the firm's increased £8.4bn turnover was from the UK and US last year with a further £900m from its Hong Kong business Gammon in which it has a 50% stake.
Pre-tax profit last year was up 12% to £138m.
The number of coronavirus cases in the UK as of yesterday stood at 373.