'Deep seated lack of skills' identified as Experian prepares to up output growth forecast to 6%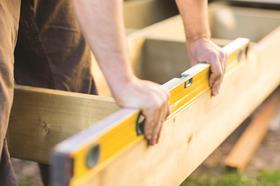 Industry experts have raised fresh fears over skills shortages in 2015, as analyst Experian indicated it will raise its forecasts for output growth to as much as 6% this year.
Consultant KPMG this week said that by April this year the delivery of UK construction work would be "constrained" by the shortage of skills, with London and the South-east lacking 150,000 workers.
According to Experian's October forecast, the construction economy was on course to grow 5.5% last year, with growth predicted to slacken this year to around 5%. It is now understood Experian is likely to boost its 2015 prediction to around 6% in updated forecasts to be published next week, because of expectations of greater infrastructure activity.
The expected upgrade, which is likely to put extra pressure on staff levels, comes after the government released the latest version of its construction pipeline showing a 10% growth in the value of forthcoming government projects.
Industry experts said the sector is already struggling to find enough recruits to carry out the work. Richard Threlfall, head of construction at KPMG, said: "The industry is failing to hire sufficiently fast, and is failing to train in sufficient volume, the workforce it needs. Very simply our country cannot afford to fail to bring more talent into our construction and engineering industries."
Likewise, consultant JLL said in a research paper there was "a deep seated lack of skills and resource throughout the construction industry," spanning "all sectors and disciplines". It said in 2015 "contractors with established and loyal supply chains will reinforce their market position, but the rest will struggle," with the lack of labour holding back development.
Mark Reynolds, Mace chief executive, told Building that finding enough workers to meet demand was "the biggest challenge for construction" and that "industry and government need to do better".
The concerns come as Building this week launched its Agenda 15 manifesto, to persuade the political parties to implement policies that better support the industry as the economy recovers.
One of the manifesto's eight key recommendations, which were drawn up after a year of consulting Building readers, is for the government to help industry to train the next generation of workers by completing its review of the Construction Industry Training Board, confirming the continuation of the industry levy to pay for training, and making a mandatory requirement for contractors to train staff on sizable public sector projects.
The manifesto also calls for the setting up of an independent infrastructure body, along the lines of that suggested by the Labour party-commissioned Armitt Review, and for an infrastructure minister overseeing implementation to sit in cabinet.