Boss of Green Deal Finance Company holds out prospect of reduced rates once demand is established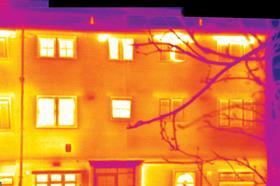 The interest rate on Green Deal loans, which has been criticised as being too high, could be set to drop, the boss of the Green Deal Finance Company has said.
Speaking to Building, chief executive of the Green Deal Finance Company (GDFC) Mark Bayley said he felt it would be possible to lower the Green Deal loan interest rate when it seeks to refinance its loan book.
He said: "I would hope that we can start reducing our rate once demand gets established."
Bayley was reluctant to predict how much it could be reduced by but said it was closer to half a percentage point than multiple percentage points. However, he did not say when the second round of funding would be required.
The interest rate of the Green Deal loans from the GDFC, which is currently 6.96% but rising to around 7.96% once all administrative costs for a loan of 10 years are included, has been criticised for being too high.
A letter from industry leaders to energy minister Greg Barker in June called for the interest rate to be slashed as a way of stimulating take-up of the scheme. Labour has also criticised the "sky high interest rates" under the scheme, saying that they were stifling demand.
The up-take of the Green Deal has been slow so far with the latest figures showing just 132 Green Deal plans have been signed.
Bayley said the interest rate was very competitive already. "If you take a typical finance for a boiler over several years, you are looking at 19% and ours is less than 9%."
He also said he now did not expect the Green Deal to be available on commercial property until next year. The scheme had been expected to start later this year.
He said: "In the course of next year, when we have established demand in the domestic sector, then the commercial will get going."