Housing minister says it will intervene if shortages become an 'ongoing and material obstacle'
The government has said it will "factor in" materials shortages into what support it can give smaller housebuilders to help them get a foothold in the market.
The government wants smaller firms to build more homes rather than the market being dominated by a handful of national players.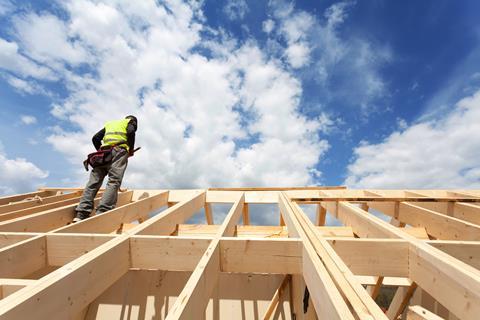 Housing minister Christopher Pincher told MPs his department was keeping tabs on the materials shortage in order to decide what help smaller firms might need to break into the sector.
He said: "We are examining the barriers that SME housebuilders face as part of our ongoing work to improve productivity and competition in the housing market and open the market up to smaller builders.
"If material shortages become an ongoing and material obstacle to growth it will be factored into our plans to support the sectors."
Last week, the Construction Leadership Council (CLC) said timber, roof tiles and some steel products continue to be in short supply, while ongoing shortages of bagged cement may have been worsened by manufacturers carrying out overdue preventative maintenance works.