Authors of Part Z amendments to building regulations told changes will hit SMEs hardest
A row is brewing in the industry over the potential impact on construction SMEs of calls to introduce mandatory limits on carbon emissions in projects.
A bill proposed by backbench Conservative MP Duncan Baker last month would require firms to measure, report and reduce a scheme's carbon emissions during the design process.
The rules, which if adopted could come into force for non-residential buildings as soon as 1 January next year, have been based on a set of proposals on limiting embodied carbon drafted by five construction industry experts on net zero.
It is not clear at this stage whether the proposal is likely to be backed by government.
Known as 'Part Z', the initiative is being backed by more than 100 industry heavyweights including Cundall, Laing O'Rourke, Mott MacDonald, Willmott Dixon, Arcadis, WSP and Arup.
But some SME housebuilders, which would be required to follow the rules from 1 January 2025 under the current proposals, have said that the requirements would force them out of business.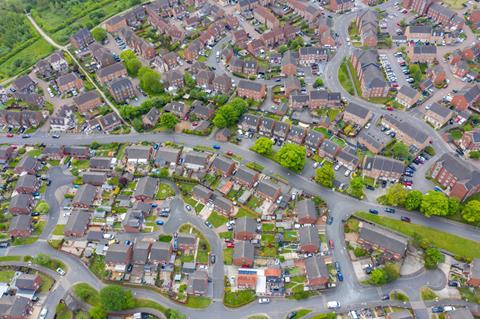 The changes would be introduced around the same time as a host of other new additions to regulations, including requirements to increase the energy efficiency of homes under the Future Homes Standard which the government has said will come into force by 2025.
Mark Shouler, director of Nottinghamshire housebuilder Hofton & Son, said the extra costs of making schemes compliant under the new rules would make it "completely and utterly pointless building houses".
Viability studies carried out by the firm on sites found that schemes would result in a loss from 2025, with one study concluding that a 15-home development on a 1.4 acre site would lose £800,000.
Shouler said that the burden placed on housebuilders by the current planning system was already pushing SMEs out of the industry.
He said: "We're in a situation now where SMEs have to fight tooth and nail to be able to build a site that is actually viable.
"There isn't even room for any change from where we currently are now, because we're fighting to survive now, and this is going to be the straw which breaks the camel's back."
Rico Wojtulewicz, head of housing and planning and the House Building Association (HBA), a trade body representing SME housebuilders, questioned whether smaller firms had been included in the conversation around the Part Z proposals.
"The [large firms] are really involved in this and that's fantastic because they will deliver a lot of the outcomes and they'll support smaller builders to implement strategies but really it doesn't feel as though what SMEs do… has had enough of a consideration."
Wojtulewicz said that the firms represented by the HBA would not have enough time to adapt to the changes if Part Z was taken up by the government because of the other rules due to be introduced in 2025.
He added that two HBA members had quit housebuilding in the last month because it had already become too expensive.
He said: "At the moment, we're just trying to see if SMEs can stay in business to be completely honest with you.
"With all the new regulations that are being placed upon us and all the extra costs and taxation that government has placed upon us, and this is just going to be another one."
Part Z has been drafted by two architects, a university professor, a sustainability consultant and a climate expert at the Institution of Structural Engineers.
In a joint statement, the authors said the proposals had been backed by firms of a range of sizes, including SMEs.
They said: "We believe that the proposals achieve that balance between ambition and deliverability, but we welcome further suggestions for amendments from all stakeholders.
"Many of the elements we outline in the proposals, such as reporting with standard templates through a common portal, are intended to reduce the costs and complexity of conducting a carbon assessment."
The authors added that the final values of the requirements for projects had not been finalised and would be revised through public consultation before they came into force.