UK Contractors' Group insists major firms are supporting small business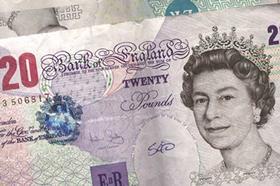 SMEs receive 64p in every pound subcontracted by tier one contractors, according to research published by UK Contractors' Group (UKCG).
UKCG director Stephen Ratcliffe said the finding showed main contractors are supporting SMEs in the economy.
Ratcliffe said: "This data shows that construction projects are a partnership between main contractors and SMEs. Money that goes to main contractors does not stay in their pockets, but filters its way back through their SME supply chains.
"This is important information for government who are keen to grow opportunities for SMEs and demonstrates the crucial role main contractors play as enablers in delivering these opportunities."
On average 82% of UKCG member supply chains are SMEs.
In total, the 18 UKCG members who provided data were supporting almost 30,000 SMEs in their supply chains according to the organisation.