Trade body calls for government to rein in prolific waste in PQQ application red tape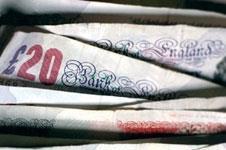 The Specialist Engineering Contractors' Group has called on the government to cut the estimated £1bn spent by SMEs on needless red tape when applying for public contracts.
The Specialist Engineering Contractors' (SEC) Group is to lobby all political parties to appoint a procurement ombudsman to push through best practice in public sector procurement to save on costs and give SMEs a level playing field when applying for PQQ contracts.
SEC Group's call comes after it published landmark research last week revealing various bad payment practices by public sector clients, including that one in three public sector clients fail to pay first tier contractors within 30 days of being invoiced, in breach of late payment legislation.
SEC Group's research indicates SMEs are wasting up to £1bn in wasted costs getting tied up in pre-qualification red tape.
According to SEC Group chief executive Rudi Klein, public bodies are paying lip service to the government's PAS91 form, which was supposed to help standardise the application of PQQs across the public sector.
Speaking to Building, Klein said: "The costs of trying to negotiate all the different rules and procedures is preposterous, we have no standard approach to payment of pre-qualification.
"Our survey shows public bodies pay lip service to the PAS91, no-one really applies it, they either apply their own questions of amend it. As a result SMEs are having to waste as much as a billion addressing all these different questions.
"It's an absolute nightmare. What we need is a british standard which all public bodies have to apply up and down the supply chain."
The SEC Group has recommended legislation that would require a new uniform British standard for the pre-qualification process for all firms involved in delivering works and/or services to the public sector up and down the supply chain.
Any requirements additional to those in the standard should only be permitted on specified grounds such as the need to maintain a high degree of confidentiality when working for certain public bodies such as a police authority.
Klein added: "When the cabinet office issued it's construction strategy, it said it wanted to see PAS91 up and down the construction sector, from our report what we see is nothing anywhere near that.
"There's no excuse that this massive amnount of waste is being caused without rhyme or reason."