Specialist contractors increasingly optimistic about state of market but 76% say late payment remains an issue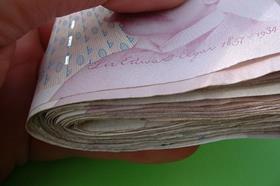 Specialist contractors are increasingly optimistic about the state of the market, with well over half anticipating rising workloads over the coming year, but the majority are still afflicted by late payments, the latest National Specialist Contractors Council (NSCC) state of trade survey has found.
The survey found "tangible signs of more confidence in the industry" with 60% of respondents anticipating increasing workloads in the coming year and 34% of respondents intending to expand their business in the next quarter.
A further 33% of respondents are expecting to take on more employees.
However, despite the optimism, the survey also revealed the extent to which the sector is still struggling with the issue of late payment, with 76% of respondents reporting payment between 30 and 60 days.
Contractors responding to the survey said late payment was "a killer" and that despite healthy workloads "late payment means that out cashflow is always critical".
NSCC chief executive Suzannah Nichol said:"Given the improved outlook for Specialist Contractors, it is more important than ever that we safeguard the long term growth of the industry by investing in our workforce and ensuring fair payment practices are implemented throughout the supply chain."
Meanwhile, in a sign of the wider skills shortage afflicting the construction industry, 26% of respondents said they were experiencing increasing difficulty finding the right candidates for specialist work, the highest level since the second quarter of 2007.