Specialist contractors urge government to bar from public sector work firms who do not pay supply chain within 30 days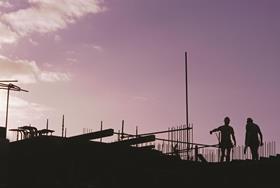 Specialist contractors have urged the government to name, shame, and bar from public sector projects construction firms that pay their suppliers late, as a fresh trade survey this week found that more than three-quarters of specialists are still affected by the "killer" issue of late payment.
The call for urgent action on late payment came as a government consultation on the issue closed last week.
Responding to the consultation, the National Specialist Contractors Council (NSCC) said the government should "name and shame" firms that fail to pay their supply chain within 30 days.
It added that firms that did not comply with the supply chain charter, currently being developed by the Construction Leadership Council, should be barred from winning public sector work. It said that legislation should be enacted to enforce this if the industry was not able to improve its practices itself.
NSCC's call for the government to get tough came as its latest state of trade survey this week revealed the extent to which the sector is still struggling with the issue of late payment, with 76% of respondents reporting payment between 30 and 60 days.
Contractors responding to the survey said late payment was "a killer" and that despite healthy workloads "late payment means that out cashflow is always critical".
NSCC chief executive Suzannah Nichol said that, with construction returning to growth and the outlook for specialists looking positive, it was "more important than ever that we safeguard the long term growth of the industry by […] ensuring fair payment practices are implemented throughout the supply chain".
In its consultation response, the NSCC said tier one contractors could improve payment but that they "continue to impose unfair payment terms and deliberately withhold money even when their clients, such as the public sector, pay fairly".
It added that large contractors' claims that they "value good relationships" with suppliers were "empty words to satisfy their shareholders and clients which are not implemented in practice".
The industry body said the top tier of firms were "depriving" small firms of "money which is rightfully theirs".
It said: "Due to the time and resources spent chasing late payment, companies in the supply chain are unable to realise their full potential, employ apprentices, maintain a healthy work life balance, which affects our communities and families, or innovate in areas such as product development, health and safety and quality."
In its response to the consultation, the Specialist Engineering Contractors' (SEC) Group said tier one firms should be required to pay tier two suppliers within 19 days and tier three suppliers within 23 days.
It said firms should be given a yellow card for poor practice and then a red card if they failed to improve, which would bar them from wining public sector work for a year.
It added that firms should be forced to publish their payment performance and legislation should be introduced to make 30 days the maximum legal payment term.
The UK Contractors Group, which represents main contractors, said it did not submit a response to the consultation.
However, in its response the CBI said late payment was an "issue for businesses of all sizes".
It said: "Viewing payment practices solely through the lens of 'big business vs. small business' fails to recognise the complex nature of supply chains and the collaborative relationships that businesses of all sizes cultivate."
The CBI said no maximum payment term should exist, nor should firms that don't pay promptly be barred from winning public work.
But it did favour further transparency of payment practices through company reporting.
It added: "In addition to traditional forms of finance, like overdrafts and trade credit, new and innovative finance options are developing to meet demand, including online invoice trading platforms and supply chain finance.
"However, awareness and understanding amongst growing businesses of these finance options is low.
"In particular, invoice factoring can carry negative connotations, with businesses fearing they will seem to be unable to manage their finances."
A poll was originally published on this page.
We asked: With over three quarters of subcontractors saying they are still experiencing problems with late payment, should the government start naming and shaming poor payers and stop giving them work?
Here's how you voted: