The spire of New York's One World Trade Centre has been hoisted to the top of the skyscraper ahead of its installation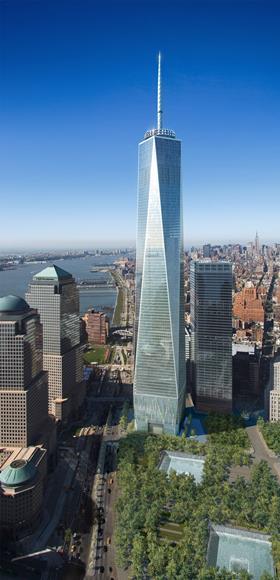 In a reference to the year of American independence, the finished building will stand at 1,776ft (541m).
Under construction since 2004, the skyscraper - dubbed the Freedom Tower - is already the tallest in New York at 415m.
It is designed by architect SOM and built by contractor Tishman Construction.
The addition of the 125m-long spire will make the building the tallest in the western hemisphere.
It is also expected to be the most expensive building in the world. At $3.8bn, it is the biggest part of the £11bn World Trade Centre rebuilding project to replace the Twin Towers destroyed in the September 11th attacks.
One World Trade Centre will open next year.
Watch the Youtube video: http://www.youtube.com/watch?v=Zw5SuRwxB9s