Visa and Adidas join Sony in calling for an inquiry on Qatar allegations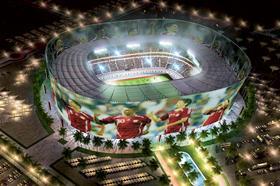 Long-term World Cup sponsors – whose funding contributes to a pot worth £900m – have warned Fifa that it must treat corruption allegations over the awarding of the 2022 tournament to Qatar seriously.

Over the weekend Visa and Adidas joined Sony in expressing their concerns that the sport's governing body risked damaging the game's global reputation if a thorough approach to examining the claims was not taken.
On Saturday, Sony had said it expected Fifa to ensure that disclosures surrounding Qatar's securing of the tournament were "investigated appropriately", the Guardian reported.
Subsequently, sportswear manufacturer Adidas said: "The negative tenor of the public debate around Fifa at the moment is neither good for football nor for Fifa and its partners."
Financial services giant Visa joined the chorus of concern, saying it expected Fifa to "take the appropriate actions" over the claims, initially published in the Sunday Times.
The Guardian quoted a spokesman for Coca-Cola agreeing that anything that detracted from the "mission and ideals" of the World Cup was a "concern".
However the firm stopped short of criticising Fifa's approach to investigating the corruption allegations.