Government investigation finds evidence of fraudulent activity on construction projects managed by Stoke council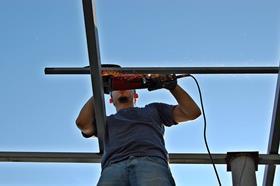 An investigation into the management of £16m worth of construction projects at Stoke council has found it was probable that "fraudulent activity" took place.
The investigation by Department for Communities and Local Government auditors, released to the BBC under the Freedom of Information Act, criticised three building projects run by Stoke-on Trent City Council, which were funded by more than £16m of taxpayers money.
The investigation came after an allegation made to Staffordshire Police in 2010 over the tendering processes at the council.
Two of the projects - Excelsior Works and Just Mugs - aimed to provide new accommodation for businesses that needed to be relocated.
The third project was to renovate part of Bridgewater Pottery.
According the BBC the report said: "As a result of the police investigation there is evidence to suggest, that on the balance of probabilities, fraudulent activity has occurred in relation to the Excelsior Works procurement and [some of] the Just Mugs works."
The report added that "procurement documents were falsified" to increase the cost of the work.
The BBC said the report also found a false invoice was also produced for demolition work not part of the procured contract for Just Mugs, a former pottery works on College Road in the city.
The report concluded "there have been serious systematic failings in the management of this project by the city council".
The council said the report criticises "financial controls and procurement practices at the now defunct North Staffordshire Regeneration Partnership".
Stoke council chief executive, John Van De Laarschot, who was not in charge at the time, told the BBC: "It's absolutely horrendous and totally smacks of systemic failings, not only within the local authority but with all the partner agencies that are working together."
"These are dark days within Stoke on Trent's recent past.
"This is not something that we would condone or indeed something we would like to ever replicate on a go forward basis."