One contractor missing nearly £450,000 in retentions in wake of Twenty1 Construction implosion
One firm is owed more than £450,000 in retentions following the collapse of Hertfordshire fit-out contractor Twenty1 Construction which sank into administration in March.
The £67m-turnover firm, which had 64 staff, appointed Grant Thornton as administrators after a decade of trading.
In an update, Grant Thornton said the company ran into problems with the first wave of covid-19 in spring 2020 as jobs were stopped before being felled by the emergence of the Omicron variant at the end of last year which blunted its recovery from loss of work caused by the initial pandemic.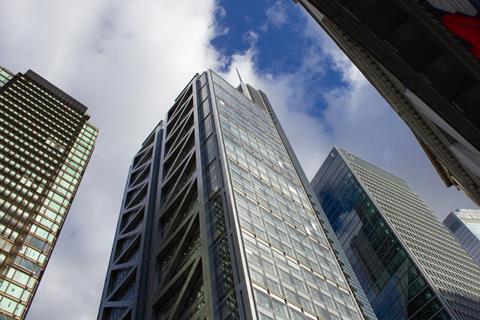 "Furthermore, there were certain debtors of the companies [sister firms Twenty1 Interiors Ltd and Twenty1 Group Holdings also went into administration] that were becoming increasingly challenging to recover monies from."
Unsecured creditors of Twenty1 Construction are owed £12.5m while the two other firms owe unsecured creditors a further £750,000. In the update, one firm is listed as being owed £446,000 in retentions by Twenty1 Construction.
Grant Thornton admitted there will be little chance for the hundreds of firms owed money of getting a penny back.
Preferential creditors, which include HMRC, are owed more than £10m while staff are missing a further £178,000. Secured creditor HSBC has been repaid its missing £1.1m.
In the update, Grant Thornton said 17 firms were approached about taking over the business before it collapsed with seven information memoranda sent out to would-be saviours. "Unfortunately, the marketing process did not generate enough interest to result in an offer," the update said.
Based at leased offices in Farringdon opposite Smithfield Market, the fit-out and refurbishment firm worked mainly across the capital and the South-east.
In February it completed a refurbishment of two basement levels in the City's Salesforce Tower, also known as 110 Bishopsgate, with new bike stores, showers and an office.
In its latest accounts, filed to the end of December 2020, the firm said it had restructured a "strengthened" management team and invested heavily in staff development following a "challenging" year because of the pandemic.
It added that its future pipeline was "mixed" but forecast "very modest growth" in turnover.
Turnover for 2020 was just over £67m, down from £72.7m the year before, while profit before tax was £444,000, down nearly three-quarters on the previous year's £1.7m.