Firm says all legacy issues following last year's Lakehouse sale now accounted for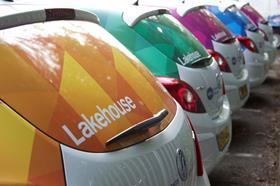 Sureserve has appointed an ex-Balfour Beatty director to look after its coffers as the group said it was putting aside £5.4m in provisions after the collapse of former subsidiary Lakehouse.
Lakehouse Plc changed its name to Sureserve in 2018, with its construction business sold off as Lakehouse Contracts to Mapp Group for £500,000 last August.
In January, Sureserve said it had set aside £2.5m in cash to cover claims made by Mapp regarding poorly performing legacy contracts.
But in March Lakehouse Contracts crashed into administration, owing unsecured creditors £10m, according to a progress report filed at Companies House by CMB Partners administrator Lane Bednash last month.
In its interim results, Sureserve said was holding provisions of £5.4m across the business at the end of March, while £2.3m was used in the preceding six months for unspecified purposes. Chairman Bob Holt said: "The Board believe that all legacy matters have now been provided for."
The news comes as the Romford-headquartered support services group said it had appointed a new chief financial officer.
Peter Smith moves across from Mitie at the end of next month, having spent the past two years as finance director of the firm's cleaning and environment services arm. He spent 10 months at Balfour Beatty in 2014-15.
In the six months to the end of March, Sureserve returned to the black with a pre-tax profit of £1.1m on revenue up 13% to £103m.