Four in five construction firms in Scotland have experienced problem of late payments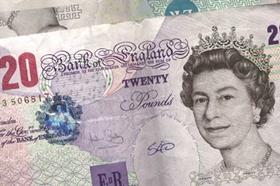 Late payments have reached "epidemic proportions" according to a survey by the Scottish Building Federation.
The survey of 600 firms found that 80% had experienced problems with late payment of invoices over the past year.
Firms reported that they were owed an average of £90,000 in payments that were already overdue.
Michael Levack, executive director of the Scottish Building Federation, said late payment was "the bane" of construction firms.
He added: "In the current economic climate, it risks becoming the difference between continued trading and business failure. For Scotland's construction industry, this survey demonstrates that late payments have become an issue of epidemic proportions, affecting an overwhelming majority of businesses, irrespective of their size."
He said it was "tragedy" that some businesses were "forced into bankruptcy because of a lack of the cash-flow".
He added that he wanted to see the Scottish government's review of construction procurement recommend the introduction of stricter sanctions for clients that persistently fail to pay construction firms on time.