Board seeks meeting with Francis Ives after quashing attempted coup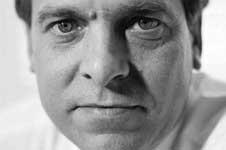 The board of Sweett Group has reached out to rebel shareholders led by former chairman Francis Ives, after their attempted boardroom coup was defeated.
The board has asked to meet with Ives (pictured) after his proposal to retake control of the consultant was defeated by almost four fifths of shareholders at an extraordinary general meeting vote held in central London yesterday.
Ives launched his bid after Sweett Group reported its first ever loss, breached its banking covenants and made losses on foreign exchange instruments in its last full financial year to 31 March 2012.
Chairman Michael Henderson told Building he would "welcome" dialogue with Ives and said the firm needed to re-engage with ex-staff shareholders, who made up 87% of the voters who opposed the board at yesterday's EGM vote.
He also confirmed he intends to retire six months later than planned at the end of Sweett's current financial year on 31 March next year, if the extension is approved by shareholders at the company's annual general meeting this summer.
Shareholders yesterday voted 79% against removing Henderson as chairman and 79% against appointing Ives chairman.
Ives said he was "disappointed" with the outcome but said he was "not going away".
He said he would pull together a "shareholder action group" representing the 21% of shareholders that backed him.
His aim is to grow the group to represent 25% of the stock, giving it the voting power to defeat special resolutions, which require a three quarters majority at general meetings in order to pass.
He said: "The purpose of my intervention was to hold the board to account, but also to urge shareholders to re-engage with their company.
"My affection for the company is as strong as ever and my ambitions for its future success are undiminished. When you've got one in five shareholders feeling the same way, now is not the time to give up."
Ives said he would enter dialogue with the board before considering his next move and did not rule out a further EGM requisition for a leadership vote. He said "shareholders know who they can turn to" if they are dissatisfied with the company leadership in future.
Ives thanked employee shareholders – who made up 13% of his backing – for their "courage" in supporting him against the wishes of the board.
He said the EGM was a "wake-up call" and that "things must change" at Sweett.
Henderson said finding a new chairman would be a priority for the Sweett board and nominations committee. He said it would be a "stretch of the imagination" to envisage Ives as a potential candidate for the role, given the high level of opposition to his re-instatement at the EGM vote.
Sweett chief executive Dean Webster said it was "back to business as usual" after the EGM.
He said the firm was making progress and was in the first year of a three year strategic plan, which partly entails diversifying into new sectors such as energy and infrastructure.
Sweett has reported improved financial news since reporting its first ever trading loss last summer. The firm returned to pre-tax profit of £1.6m in its half-year results in November and announced an order book in excess of £100m for the first time. The firm said in a trading update last month that it is on course to grow revenue by 10% in the current financial year.
Webster said the cost of running the EGM vote will be disclosed in due course.