Consultant worked as cost consultant on A&E overhaul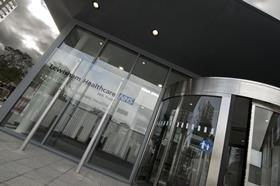 Sweett Group has completed the refurbishment of the Urgent Care Centre and Emergency Department at University Hospital Lewisham.
The consultant worked as cost consultant and employer's agent on the £12m refurbishment, as part of the NHS ProCure21 framework.
The children's and adults' emergency facilities cover over 5,000m2 of gross floor area. Kier was the contractor on the job.
Lewisham Hospital's Emergency Department was originally built in the 1950s and was designed to provide facilities for 60,000 patients per year, split across two main locations either side of an internal road.
The new department is designed to meet the clinical requirements of 120,000 patients per year in one building and includes a children's emergency department, emergency x-ray facilities and an urgent care centre.
The facilities have been built to meet the 'Very Good' criteria for BREEAM standards.
Mahesh Doshi, executive director of cost consultancy at Sweett Group, said: "We are very pleased to have been involved in the completion of this high-profile project on behalf of Lewisham Healthcare NHS Trust.
"During the last 20 years we have carried out capital projects with a value in excess of £150m on behalf of the Trust, including the flagship Riverside Building.
"This particular project presented a number of challenges, including carrying out extensive construction activities in a live medical environment."