Dean Webster will take three months off at the end of the year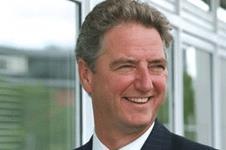 Sweett chief executive Dean Webster is taking a sabbatical for two months at the end of the year.
The sabbatical will commence on 2 November and Webster will return to his role on 28 January, a Sweett statement to the stock exchange said.
In the interim the group will continue to be led at board level by Derek Pitcher – who covers Europe and MEAI – and Kim Berry – who covers Asia Pacific.
Executive responsibilities that would otherwise be handled by Webster will lie with Pitcher.