Consultant issues trading update for its 2012-13 financial year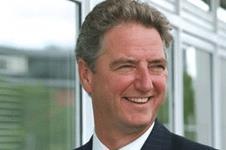 Sweett Group's revenue grew by over 10% in its 2012-13 financial year, the consultant said in a trading update ahead of full publication of its results.
The consultant said it had been boosted by strong growth in its Asia Pacific region, with revenue in China and South-east Asia up by 15%.
The firm expects to publish full results for the year ended 31 March 2013 in July and says these will be in line with market expectations.
Sweett is currently fighting off a leadership challenge from its former chairman Francis Ives to retake control of the company, and again advised shareholders to vote against Ives at an extraordinary general meeting (EGM) scheduled for 9 May.
In its last financial year Sweett posted a pre-tax loss of £1m and breached its banking covenants, but returned to a pre-tax profit six months later in its half-year results. Revenue last year was £72.8m, unchanged from the year before.
Sweett said it had banked £2.9m from sales of PPP assets over the year, which it invested in trading operations, funding working capital and reducing bank borrowing.
Sweett has been exiting the PPP sector but delays to asset sales forced it to issue two profit warnings last year.
Net debt at 31 March was expected to be £7.7m, down £500,000 from 31 March 2012.
Sweett said it will announce that it has incurred a further charge for "exceptional administrative expenses" attributable to restructuring costs and costs related to holding the EGM leadership vote requisitioned by Ives.
The firm's order book increased to just under £100m as at 18 April, up £12m on the previous year.
The firm said its European, Indian and Asia Pacific businesses are generating "acceptable levels of profitability", while its Middle East and Africa businesses have returned to profitability after recording a loss the year before.
In Europe Sweett said it was securing contract wins in the energy and infrastructure sectors and growing market share in the retail, higher education and health sectors. In the UK revenue grew 7% while net margins also improved.
Sweett said Asia Pacific was its largest growth market, with growth in China and in the health, infrastructure and commercial sectors within Hong Kong and South-east Asia.
The firm said it was registering businesses in Indonesia and Malaysia, after announcing plans in November to establish itself in six new territories in Asia by 2017.
In the Middle East Sweett benefitted from "considerable improvement" in revenue and a growth in order book, particularly in the hospitality, aviation and high-end residential sectors.
In India revenue increased 20% as the firm targeted increasing its corporate clients to supplement its work in the commercial, residential and hospitality sectors.
Dean Webster, chief executive officer, said: "The Group will continue to build on the global platform that we have created. Our order book, both internationally and domestically, is seeing encouraging levels of growth.
"Extending our existing service lines across a wider geographic area, our growth in the infrastructure sector and our increasing work for corporate clients all indicate that the business is on an upward path.
"In the short term we expect better levels of growth to come from our Asian operations, although in the medium term we are cautiously optimistic that all our markets will experience improved levels of activity."