Consultant in "discussions" with UK and US authorities as it uncovers potential "material instances of deception"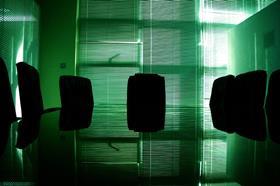 Sweett Group has drafted in lawyers Mayer Brown to undertake a second investigation into bribery allegations relating to the consultant's work in the Middle East made by the Wall Street Journal in June 2013.
Sweett announced in January that lawyers Pinsent Mason had completed an investigation into the WSJ allegations and found they were "not proven".
However the firm said today that it has subsequently been in "discussions" with the UK's Serious Fraud Office (SFO) and the USA's Department of Justice (DOJ) about the allegations.
In a stock exchange announcement the firm said Mayer Brown has so far uncovered "material instances of deception [that] may have been perpetrated by a former employee or employees of the Group during the period 2009 – 2011".
But it added that it has not found "conclusive evidence to support the original allegation".
Both the SFO and DOJ have so far not issued proceedings against Sweett, the firm said.
Sweett Group's share price was down 28% to 37p in Wednesday morning trading with 1.5 million shares traded after the announcement, wiping £9.6m off the firm's market value, which fell to £25.4m from Tuesday's close of £35m.
The fresh bribery probe follows a year of positive financial news for Sweett, which reported revenue and profit growth in both its full-year results last August and subsequent half-year results in December.
Sweett's share price hit a five-year high of 70p in November, representing a market cap value of £48m.
Last June the Wall Street Journal reported that in 2010 a Sweett executive told an architect at US-based practice HLW hoping to work on a hospital project in Morocco that his company would have to pay 3.5% of the value of the contract to an official at the client to win it.