Deal will allow the consultant to offer an end-to-end service to its infrastructure clients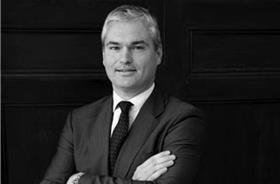 Turner & Townsend has acquired asset management specialist AMCL to expand its infrastructure offering.
Founded in 1997, AMCL has advised clients including Transport for London, Crossrail, Scottish & Southern Electric and has worked for Network Rail for over a decade.
AMCL's 45-strong team of consultants will join T&T's capital programme delivery team bolstering the combined company's offering in advisory, programme management, project management and cost management services.
The merger will allow T&T to offer an end-to-end service to clients across all stages of the asset lifecycle – from acquisition and planning through to delivery and operation.
T&T has previously worked in joint venture with AMCL to produce a strategic asset management plan for the the US's largest public power generator the New York Power Authority.
Vincent Clancy, chairman and chief executive of Turner & Townsend, said: "The next decade will see the largest investment in infrastructure spending ever witnessed. By investing in AMCL, Turner & Townsend has gained world-class skills that will allow us to offer a truly end-to-end service to our infrastructure clients.
"The need to manage assets effectively and efficiently with resources and funds under ever increasing pressure means asset management capability will become an ever increasing priority for every infrastructure owner.
"The combining of AMCL's skills with our own leaves us uniquely placed to deliver tangible improvements to the way our clients develop new and operate existing assets."
AMCL operations director Martin Pilling said: "Joining forces with Turner & Townsend is a huge opportunity that will see us increase the value we offer our clients through extended implementation and delivery capability."
Richard Edwards, technical director of AMCL added: "The combination of Turner & Townsend's programme delivery expertise with AMCL's asset management pedigree is a potent one, and creates an offering that meets an increasing need in the industry.
"Together we are able to offer end-to-end advisory service that will prove compelling to both the owners of – and investors in – infrastructure assets."