Deal will last eight years and include commercial and contract management
Turner & Townsend has been chosen for a commercial partner contract on the Lower Thames Crossing.
Worth £23.3m, the scheme for National Highways, the new name for Highways England, will see T&T take responsibility for commercial and contract management over the next eight years on the £6.8bn project.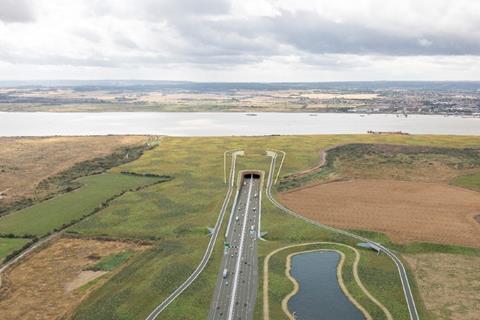 T&T, which is set to see 60% of the business swallowed up by US giant CBRE in return for £960m by the end of the year, will also carry out an independent cost assurance and cost audit function across the main works contracts.
It will also support National Highways, working with the integration partner on the job, Jacobs, and technical partner, a joint venture between COWI and Arcadis and Jacobs.
The crossing will connect Essex and Kent with new roads and a tunnel below the river Thames.
Contractors in the running for work include Balfour Beatty, Kier, Costain and Skanska.