Housebuilder looks to take advantage of cheap sites during the pandemic crisis
Taylor Wimpey has raised more than £500m on the stock market to buy land for new homes while prices are low during the covid pandemic.
The housebuilder confirmed this morning that it had successfully raised £515m through a placing of new shares, first announced after the market closed yesterday.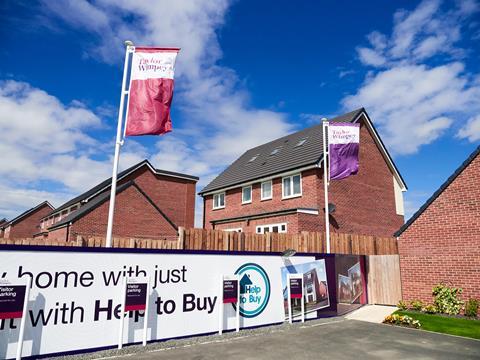 Taylor Wimpey chief executive Pete Redfern said the cash-raising exercise was being carried out to take advantage of "a significant opportunity to invest in land at attractive prices".
Taylor Wimpey is one of the first housebuilders to announce plans to raise cash during the pandemic.
The firm is widely seen to have managed the crisis well, having been first to shut sites after making a moral case for doing so, acting to protect its suppliers and then being among the first to open sites as the government relaxed restrictions.
Taylor Wimpey said this morning it had issued a total of 335,000,000 new shares at a price of 145p each, resulting in proceeds of £515m for the firm.
Redfern (pictured below) said yesterday: "We have taken decisive and early action to conserve cash and increase flexibility through the COVID-19 pandemic and we are now seeing a significant opportunity to invest in land at attractive prices.
"We are launching an approximately £500m equity raise from a position of strength, to enable us to take advantage of these near term opportunities. These investments will support sustainable future growth and deliver enhanced, long term value to shareholders."
The firm said it was currently seeing "robust" demand for its homes – although the lockdown and economic uncertainty created by the covid crisis has forced many housebuilders out of the land market, reducing competition for land.
Taylor Wimpey's moves come after Berkeley Group yesterday confirmed it was postponing a proposed £455m bonus dividend for shareholders to retain the cash to spend on land.