Housebuilder says 'substantial majority' of customers have converted to RPI-based leases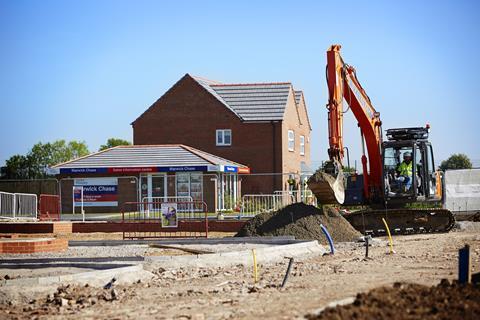 Taylor Wimpey said it would take a "modest" cash hit from the fall-out of the doubling rent leases row, which earlier this year put the housebuilder at the centre of a public relations storm.
Back in April the group announced it was making a £130m provision to cover compensation over the leases, which saw ground rent on houses it had built doubling every 10 years until the lease's 50th year, a scenario which caused an outcry among its customer base.
But in a trading statement issued today the firm, which ranked number two in Building's latest Top 20 UK housebuilders by turnover, said that following the conclusion of a review it had reached reach agreements with freeholders "to enable the substantial majority of its customers with a 10-year doubling lease to convert ground rent terms to an RPI-based structure".
It declined to put a figure on how many doubling rent leases remained, but said it was making "good progress" towards securing agreements with other freeholders to enable their conversion to RPI, and expected "a modest cash impact in 2017, with the majority of the outflow to be spread over approximately the next two years".
In overall trading, Taylor Wimpey said current market conditions were "favourable", while the recent uptick in interest rates had not affected what it called "stability in trading patterns". Sales rates per outlet per week had been 0.71 in the second half, versus 0.70 a year ago, while its order book of 8,751 units was down 3%.
The firm's short-term landbank stood at around 80,000 plots, with its longer term holding numbering around 107,000 plots.
Build costs were expected to increase by between 3% and 4% this year, it reported, thanks to higher labour and building material costs.