Chief exec Pete Redfern says housebuilder expects to beat financial forecasts for 2021
Shares in Taylor Wimpey soared this morning after the firm said it expected results for next year to be better than expected following the strong recovery from the spring lockdown.
Shares rose more than 12% in early trading after chief executive Pete Redfern (pictured), who was last week awarded Building's CEO of the Year, said in a trading update he expected full year results for 2020 at the upper end of expectations, and operating profit in 2021 "materially above" what analysts are expecting.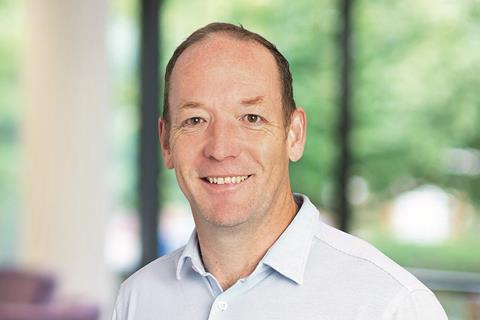 In July, £4.3bn-turnover Taylor Wimpey reported a £40m half-year loss for the six months to June, and said it expected completions for the year as a whole – which runs to the end of December – to be 40% down on the 16,000 built in 2019 in the wake of the covid crisis.
But in this morning's update, Redfern said: "The trading backdrop remains resilient and the quick recovery of the housing market is testament to the underlying strength of demand and supportive lending backdrop.
"We have made good progress in the second half of the year to date, maintaining a robust sales rate and building a strong forward order book."
Redfern added that sales had been supported by chancellor Rishi Sunak's temporary stamp duty holiday and the extension of the current version of the Help to Buy scheme.
The announcement from Taylor Wimpey comes less than a week after Crest Nicholson said in a trading update that it expected 2020 profit to beat expectations, and after the Halifax reported the fastest rise in house prices since 2006 over the last four months.
It also comes after confirmation from government that housebuilders will be able to trade unaffected by the new lockdown measures which came in to force last Thursday, with construction sites and showrooms all to remain open, as in recent months, where they are "covid secure".