Consultants will work with residents on co-design project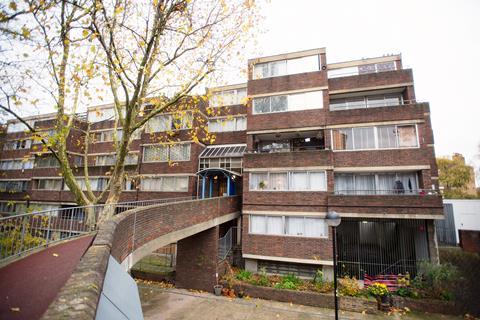 Karakusevic Carson, Penoyre & Prasad and ECD Architects have won a competition for a £57.9m upgrade to the estate surrounding the Grenfell Tower.
The co-design project at Lancaster West Estate saw 40 residents, representing every block, helping to select the winning bidders.
The lengthy process also involved a series of ideas workshops in 2018 at which residents collaborated with architects to come up with ideas. The practices at that stage were Adjaye Associates, Cullinan Studio, Maccreanor Lavington, Levitt Bernstein, Penoyre & Prasad and Murray John Architects.
Each architect looked at a different part of the 1960s estate which, with more than 700 homes, is the biggest in Kensington & Chelsea.
After the devastating fire in 2017, which claimed the lives of 72 people, the government promised the surrounding estate would be turned into "model social housing estate for the 21st century".
At the start of this year the council went out to tender for a multidisciplinary team to deliver what it called a "once in a generation" upgrade.
The council would not say which practices submitted bids for this stage of the project, but the winning design team's work will be guided by a series of top-10 wish lists created by residents this year following further co-design events. Bids were evaluated 80% on quality and 20% on cost.
The work, delivered in six lots, will include external refurbishment, upgrading the internal communal areas and improvements to individual flats such as new kitchens and bathrooms. New district heating systems and windows are also on the list.
The newly appointed teams will begin work on site over the next six to nine months, including consulting with residents over final design options for their blocks and homes.
The inquiry into the events leading up to the Grenfell Tower fire is underway at the moment, with daily coverage appeaing in Building Design.
Lead designers
Karakusevic Carson Architects; Penoyre & Prasad; ECD Architects.
Consultants
Derisk UK Ltd (principal designer); Frankham Risk Management Services (FRA type-4 assessor); TACE (mechanical, electrical and plumbing); TGA Consulting Engineers (CCTV, door entry and digital TV); Chapman BDSP (lifts).