Firm says income close to pre-pandemic level as profit rebounds
A rise in tech work had pushed T Clarke's order book over the £500m mark for the first time as the M&E contractor said it was on course to hit its turnover targets for the next two years.
The firm's order book stood at a record £534m at the end of last year, up from £456m the year before, with tech work accounting for around 25% of that figure, a rise from 10%.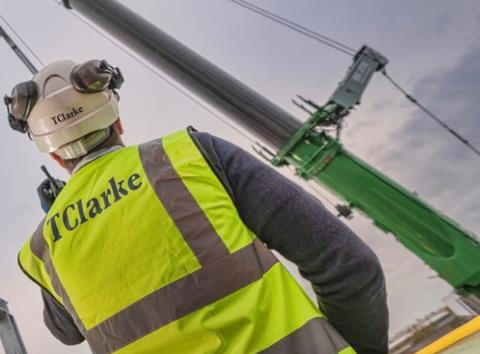 In a trading update this morning, the firm said income this year would top £400m and will go through the £500m barrier in 2023.
New work includes data centres, more regional jobs, particularly in Manchester, and increased health work.
It said income for 2021 will be around £327m – close to its pre-pandemic number of £335m – and a 41% rise on 2020's covid-hit £232m.
The firm added that pre-tax profit will be close to £8m, from £1.2m the year before, although still around £1m below the £9m posted in 2019.
It added that net cash at the year-end had nearly halved to £5.3m which T Clarke said was down to the firm bankrolling the expansion of its business itself and changes to the VAT regime.
T Clarke will release its 2021 results on 9 March.