Accounts show business cut more than 100 jobs in wake of takeover
Tetra Tech racked up a near £3m bill in restructuring costs following its deal to buy WYG more than two years ago, recently published accounts show.
The US firm completed the takeover of the Leeds-based firm in July 2019 with WYG dropping its historic marque at the end of last year and replacing it with that of its new owner.
Tetra Tech's deal for WYG saw it pay £39m in cash for the business, take on a debt of £8m – which it paid off in the final quarter of 2019 – and spend an additional £7.5m on the cost of buying the firm such as legal fees which brought the total amount spent to more than £54m.
Accounts filed last month at Companies House for the former WYG's four main operating businesses in the UK show that between them Tetra Tech spent more than £2.9m on redundancies which it described as "targeted head count reductions" following duplication of roles in the wake of the acquisition.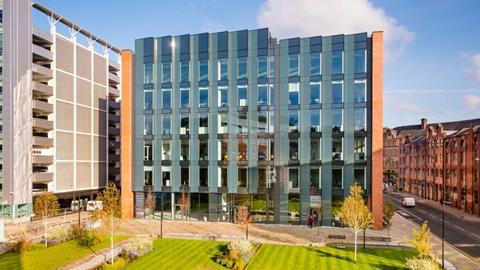 Following the deal, the environment, transport and planning, management services and a separate planning arm have all become part of Tetra Tech Ltd – the new name for WYG Engineering.
According to the accounts for all four, Tetra Tech's biggest division – environment, transport and planning – spent £1.6m on restructuring with Tetra Tech Ltd shelling out £933,000.
In all, the number of employees across the four divisions dropped from just under 1,000 to 889 with the latest accounts for the four, which run for the 18 months to 26 September 2020, showing that between them they were paid £1.7m in furlough money from the government's Coronavirus Job Retention Scheme.
Its environment, transport and planning division was also forced to write off £4.2m owed by its Northern Ireland business while the Tetra Tech Ltd and management services businesses were hit with a cumulative £2m in legacy claims from contractors and the general public.
During the period, turnover for the four divisions was £127.6m with the four turning in a combined operating profit of £3.6m.
But pre-tax losses at Tetra Tech Ltd widened from £812,000 in the year to March 2019 to £1.2m, while profit at management services fell from £3.4m to £2m. Its planning arm slipped from a £259,000 profit in 2019 to a £1.2m loss while environment, planning and transport, whose revenue of £54m is the biggest of the four, narrowed losses from £23m to £6.7m.
The firm's Northern Ireland businesses, which employ around 40 people, posted a turnover of £5.9m with pre-tax profit of close to £250,000 in the same period. The firms spent £53,000 on restructuring costs and were handed £31,000 in furlough money.
Meanwhile, the firm has opened its first Irish office in County Wexford in the country's south-east.
It is being headed up by Olivia Hall who has joined from local firm CHC Environmental Solutions.
Tetra Tech, whose parent is based in California, said the Irish arm would concentrate on providing environmental consultancy to public and private sector clients.
The firm said five staff would be based there initially with plans to grow the office to around 20 in the next few years.