Mike Brown praises new management team and rubbishes suggestions it knew scheme was running late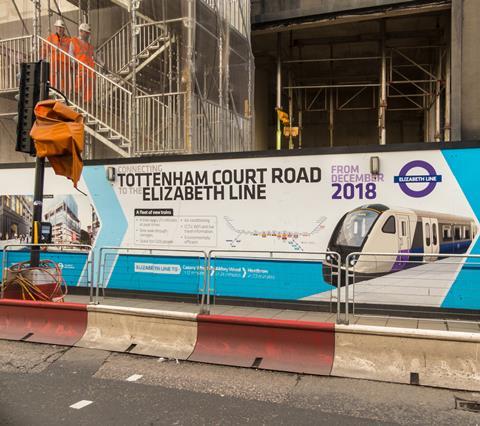 Transport for London boss Mike Brown has reiterated claims by London's mayor Sadiq Khan that the group did not know that Crossrail was going to be late before the delay was officially announced at the end of last August.
Who knew what and what became a running sore between the mayor and the former management at Crossrail in the weeks after the delay was made public.
Last October, members of the London Assembly's transport committee accused Khan of misleading them about the delay.
Caroline Pidgeon, the committee's then chair, said the evidence received showed it was highly likely that the mayor was informed on or soon after 19 July that there was very likely to be a delay. The delay was formally announced on 31 August last year.
But Brown told Building: "I know exactly the sequence of events that happened last year, and I know exactly what people were telling me and telling the mayor only a couple of months before it became obvious it wasn't going to open. And it was not that it wasn't going to open."
Crossrail's board was largely broken up and its chief executive Terry Morgan ousted late last year, replaced by Tony Meggs in December.
Brown said while he and the Department for Transport were kept at arm's length from the previous regime he is now in regular contact with the new board.
"I talk to the chair [Meggs] every week, the chief executive [Mark Wild] at least three times a week.
"Looking at the quality of information from the team now coming to me, the number of briefings, the number of interactions, it's a totally different kind of relationship," Brown added.
"The sort of governance we saw in Crossrail before won't happen again, at least not if it's a government project and where people like me and the Department for Transport officials are still around."
The scheme was due to open last December but is now not expected to be up and running until March 2021 with one central London station, Bond Street, not ready until after this date.