Updated guidance issued for capital's contractors
Transport for London has issued updated guidance for the industry about reducing the number of workers using the Tube network to get to sites in the capital.
It says firms should encourage workers to walk or cycle to site, stagger opening times and liaise with neighbouring jobs about when they start in order to cut congestion at hotspot stations.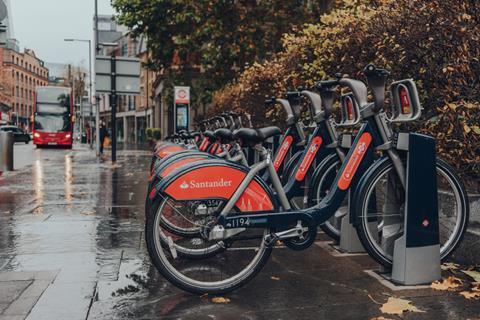 Ministers were alarmed by images earlier this month of packed stations and carriages during the latest lockdown, prompting Construction Leadership Council co-chair Andy Mitchell to send out an email warning firms of the "very real risk" of them imposing restrictions if the situation did not improve.
Earlier this week, TfL said the message the industry was given to cut overcrowding was only slowly getting through.
"The number of passengers [last week] will be very similar to what we experienced in the prior week, so we haven't seen much change in terms of pure numbers," a spokesperson told Building. "Despite that, we have seen slightly less crowding."
TfL said it had produced specific advice for sites in areas of concentrated construction activity. These include Vauxhall Nine Elms, Westminster, the City, Canary Wharf and Stratford.
An emergency summit on the issue was held two weeks ago, the day after Mitchell's message, with representatives from TfL and the business department joining 40 chief executives of London's biggest contractors to work out how to cut the numbers using the network.
Ministers have made it clear they want construction to keep working but contractors have been warned they will not tolerate scenes of packed tube stations and carriages.